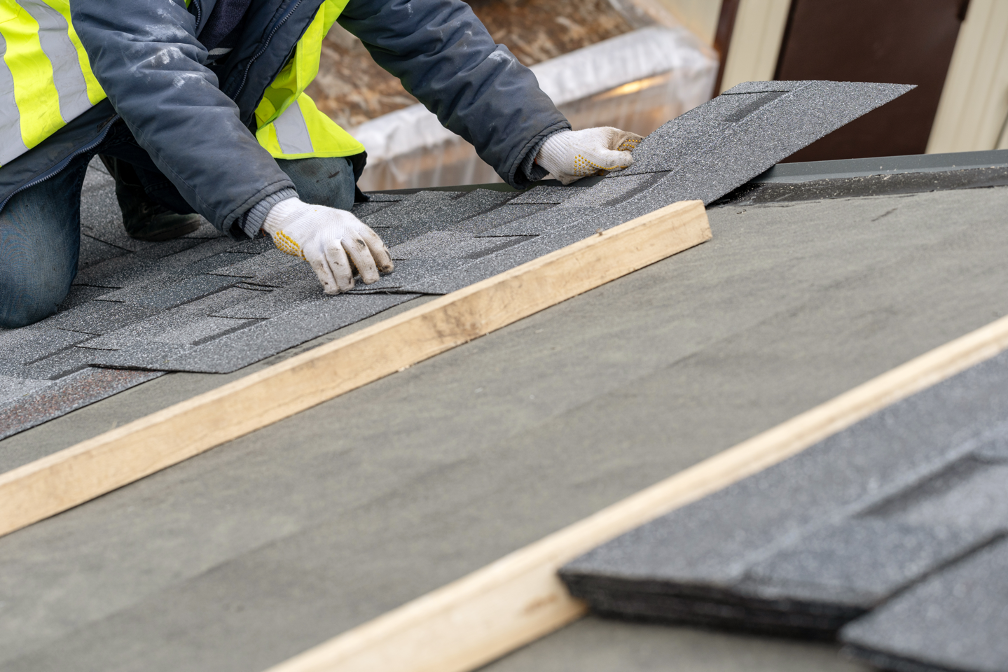 24 Aug

Should You Repair or Replace Your Roof? Insights from a Roofing Contractor in Lincoln Park, Chicago

The roof is one of the most important elements of any home or commercial property. Due to the nature of its role, a roofing system will encounter a lot of wear and tear throughout its life. With that said, it's important to recognize when your roof requires professional attention.

When you are dealing with a significant roofing issue, there are two main options: you can repair your roof, or you can replace it.  Need help deciding which option is right for your property? This roofing contractor in Lincoln Park, Chicago is going to discuss some of the key things you should consider below.
Questions to Ask Yourself
You deserve to have a roof that delivers the protection you can rely on. If you are unsure of the services you might need, you can ask yourself these questions before contacting a roofing contractor in Lincoln Park, Chicago:
How old is your current roof?
How long do you plan to stay at the property?
What does your budget look like?
What is your priority — affordability, quality, or both?
Did you request quotes for multiple roofing contractors?
Have you found a reliable roofing contractor?
These and many more questions will help you determine whether a fix will keep the roof working for years, or if a replacement can avert the negative consequences for the occupants. Other than that, here's a quick look at both options to help you decide the best for your property.
When Should You Repair Your Roof?
Repairing a roof is more economical and practical if the damages are minor and suitable for a fix. So, broken or missing shingles, leaks around the chimney, holes, blistering, vent problems, cracking, shrinkage, etc., can all be addressed with appropriate repairs, provided you call a professional roofing contractor in Lincoln Park, Chicago in time.
Expert contractors make sure you get the most out of your roof for much longer. Knowledgeable and experienced roofers know their job and can offer unmatched workmanship preventing any problems from arising in the future. They can also inspect for issues other than what you suspect and determine an appropriate plan of action for a complete roofing treatment.
When Should You Replace Your Roof?
You may choose to opt for a replacement if your roofing contractor finds that a repair won't be sufficient, or in cases of widespread damage. A replacement might also be fruitful if the roof is more than a decade old, severely worn out, or inadequately installed, which can increase your risks in the future.
However, be very careful who you hire for the job. Not every roofing contractor in Lincoln Park, Chicago can offer a similar level of services. You want to hire someone who specializes in replacing your particular type of roof. Replacement can be a bit expensive and also time-consuming. You'll want to employ a contractor who understands what they are doing and can offer value for every penny you spend. It gives you the peace of mind that the new roof adds to the property's curb appeal and overall value.
Final Takeaway
Regardless of what you decide, it is best to get a professional opinion on the condition of your roof. A trained and certified contractor will visit your property, inspect the damage, and recommend necessary, safe, and comfortable solutions for your situation.
Do not hesitate to contact an expert roofing contractor in Lincoln Park, Chicago for better assistance on your concerns. Also, don't forget to request and compare multiple quotes before finalizing a contractor for your project.
Looking for a Trusted Roofing Contractor in Lincoln Park, Chicago?
Do you need to have your roof repaired? Thinking about a full replacement? In either case, if you're looking to partner with the most trusted roofing contractor in Lincoln Park, Chicago, the experts at Midwest Pro Roofing are here to assist you. Contact us today at (773) 528-8000 to discuss your situation.