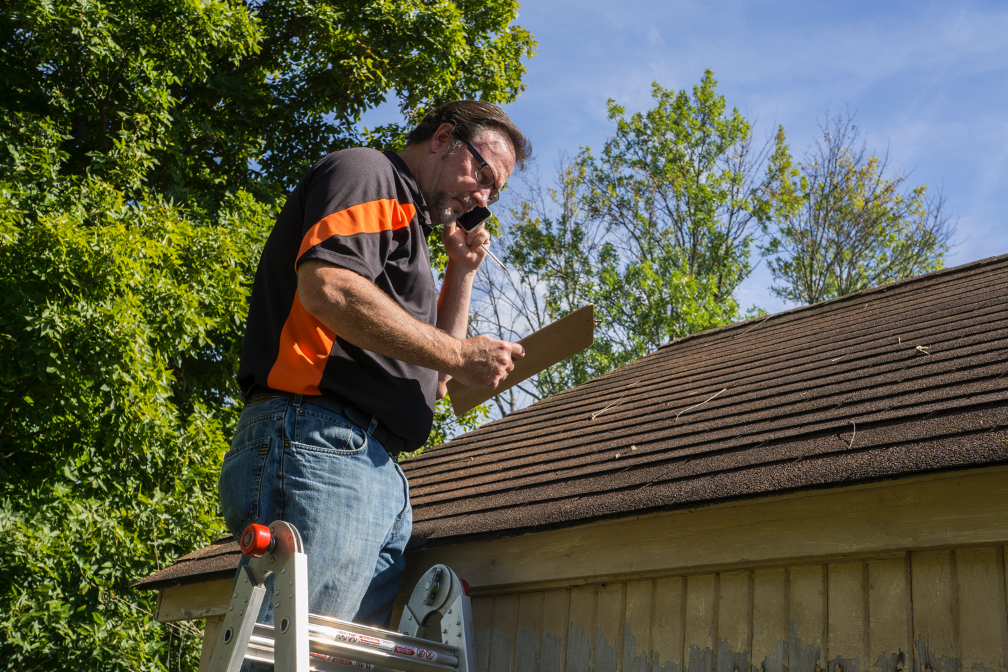 24 Dec

What to Expect from a Roofing Estimate: Insights from a Roofing Company in Burbank, Illinois

If you are planning to have work done on your roof, the first step is to request an estimate from a local roofing company. But before you do, it is important to understand what you should expect from the estimate so you can be prepared and make an informed decision.

Not sure what to expect? That's where we can help. Below, this roofing company in Burbank, Illinois is going to explain what you can expect when asking for a roofing estimate.
Price Breakdown
When you receive a roof estimate, it is essential to look for a detailed price breakdown. A trustworthy roofing company in Burbank, Illinois will take the time to provide you with a clear breakdown of costs to ensure you are getting your money's worth.
The price breakdown should include the cost of materials, labor, and other associated costs, such as removal of the old roof or disposal fees. This will help you understand exactly how much each element of the roofing project will cost so that you can budget accordingly.
A thorough breakdown of costs is a sign of professionalism and will ensure that there are no hidden charges when it comes time to pay the bill. It will also allow you to compare different quotes from various contractors to ensure you get the best deal possible.
The Time Frame
When planning for roof work, you should ask about the time frame for the project. It is natural to want your roofing project done as soon as possible, so you can move forward with the other improvements you want to make to your home.
Your roofing company in Burbank, Illinois should be able to give you a good estimate on the start date of the project based on the size and scope of the job. While the time frame can vary depending on the backlog of work and any weather conditions that could delay things, you can generally expect work to begin anywhere from two to six weeks or more after you receive your estimate.
Once work has begun, it should not be interrupted by anything other than the weather. Depending on the size of your home and the type of roof being installed, it typically takes three to five days to complete an asphalt shingle roof. If you have a larger or more complex roofing project, the company should be able to provide you with an estimate of how long it will take.
Provisions for Unforeseen Circumstances
Keep in mind that unexpected circumstances can occur during a roofing job, and the estimate you receive from a roofing company may not include provisions for these situations. Be sure to ask the company about any unforeseen expenses that could arise during the project, such as if there is an increase in material costs or if the contractor discovers any additional labor needed to complete the job.
Contract and Payment Terms
When it comes to roof estimates, it is important to understand the contract and payment terms. Before signing any roofing contract, review the details carefully and make sure you understand all the terms and conditions. Doing so helps to prevent any misunderstandings or disputes from occurring down the line.
Terminating clauses are one of the first things to look for in a roofing contract. This states the conditions under which either party can terminate the agreement and how much notice must be given before terminating. In most cases, the roofing company may terminate if the customer fails to pay on time or meet certain contractual obligations. The customer may also terminate the contract at any time, but they may be liable for any losses sustained by the company due to the termination.
Another vital point to consider when reviewing a roofing contract is the scope of the warranty. Most reputable roofing companies will provide a warranty covering materials and labor. It is essential to read through this section of the contract carefully, as it outlines what will and will not be covered in case of any problems with the work.
Finally, when it comes to payments, you should check what type of payments are required, as well as the payment dates and amounts. Some roofing companies in Burbank, Illinois require a deposit when the contract is signed, and this deposit is typically non-refundable. The remaining payments will usually be due on specific dates outlined in the contract.
Looking for a Professional Roofing Company in Burbank, Illinois?
Are you currently in the process of gathering roofing estimates? Looking to request an estimate from the most trusted roofing company in Burbank, Illinois? If so, Midwest Pro Roofing is the company to call. Contact us today at (773) 528-8000 to request a free estimate.