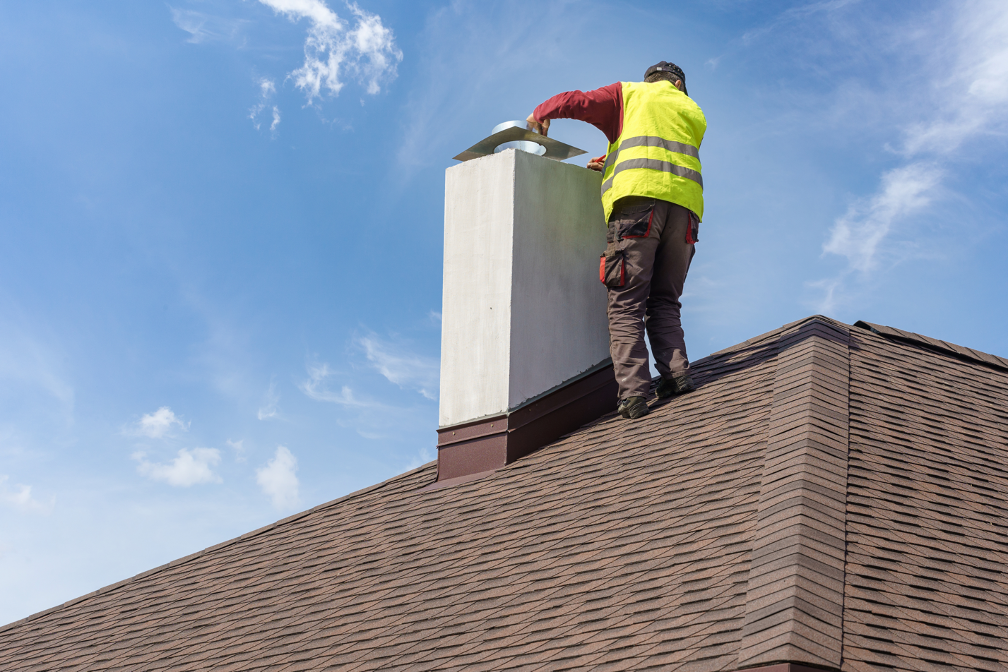 24 Oct

How to Assess the Condition of a Roof: Insights from a Roofing Company in Bridgeview, Illinois

When you are looking to purchase a home in Bridgeview, the roof may not cross your mind. After all, most people are more concerned with things like the sizes of the bedrooms, the location of the kitchen, the number of bathrooms, etc. However, the roof should be one of the first things you consider — it serves to protect the home from the elements, making it a high priority.

Are you wondering how to go about assessing the condition of a roof? If so, you've come to the right place. This roofing company in Bridgeview, Illinois is going to explain some of the most important questions you should ask yourself as it relates to a roof.
How old is it?
The age of a roof is a major consideration when buying a new home. If the roof is old, it may need to be replaced soon, which will cost you a lot of money. The average lifespan of a roof is 20 years, but if you don't want a costly roof replacement, you should look for homes with roofs installed within ten years.
Does it look worn?
When looking at a roof of a home in Bridgeview, it's important to check for wear and tear.
To ensure that your roof is up-to-snuff, walk around your house and look from different angles. If you notice that shingles are missing from one area, they may be missing elsewhere as well. The same goes for cracking, curling, peeling, and shrinking shingles.
Your roofing company in Bridgeview, Illinois will also recommend checking for shingle granules in the gutters, shingle granule loss, cracking or splitting caulking, rusted gutters, and cracked or otherwise worn rubber vent boots.
Are there any breaks or leaks?
Roof leaks are the last thing you want to deal with after buying a home in Bridgeview. A leaky roof is dangerous not just to your flooring but also to your furnishings and even the structural integrity of your home.
Unfortunately, once the leakage begins, it can be difficult to pinpoint the source of the leak. You will almost certainly need the help of professionals to detect and fix a leak.
Can you see mold?
Mold on a roof can occur if there is water penetration into the roof deck, which is when moisture gets through cracks or holes. Mold can quickly eat away at your home's structural integrity and cause damage that can lead to costly repairs. It's best to have the roof inspected for mold by a professional roofing company in Bridgeview, Illinois before purchasing a new home.
Schedule a Professional Roof Inspection
Inspecting the roof of a new house is important for anyone buying a home, but especially for those living in areas with harsh weather and high snowfall — something Bridgeview homeowners are very familiar with.
A professional inspection carried out by a roofing company in Bridgeview, Illinois should always be scheduled before closing escrow. A typical roofing inspection includes checking for leaks, foundation damage, missing shingles, rotten wood, and more.
Final Thoughts
When buying your new home in Bridgeview, one of the first things you will want to do is take a walk around the property and check out its roof — or, better yet, schedule a professional roof inspection. A good roof can significantly add to your new home's value, comfort, and safety, so it is important to ensure yours is up to snuff.
Looking for the Most Reputable Roofing Company in Bridgeview, Illinois?
Are you thinking about putting in an offer on a home? Hoping to have its roof inspected before you do? If so, Midwest Pro Roofing is the company to call. As the most reputable roofing company in Bridgeview, Illinois, we have been offering reliable roofing services throughout the area for more than 25 years. Whether you need a roofing inspection, repair, replacement, or installation, we are the people to call. Contact us today at (773) 528-8000 to schedule an inspection.