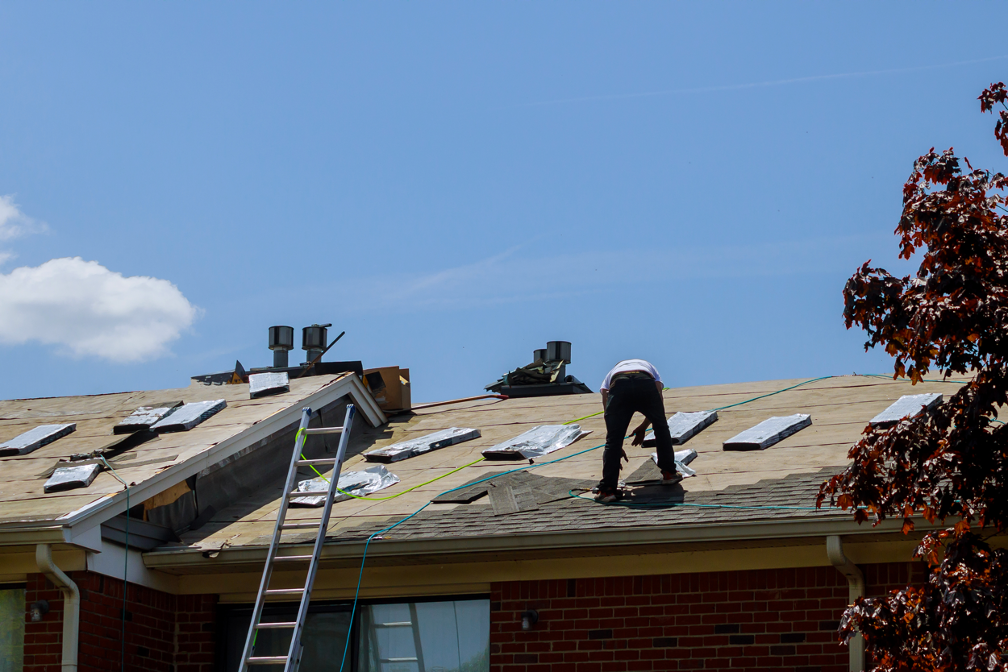 09 Jul

Things To Consider Before Hiring a Roof Replacement Contractor in Oak Lawn, Illinois

Are you thinking about replacing your roof soon? When the time comes, a roof replacement contractor will handle everything from the removal of your old roof to the installation of your new one. However, before you hire one, there are some key things you should consider.

Although hiring a contractor to work on your home might sound simple, it is crucial to think through all the details to ensure that your roof replacement goes smoothly and that you are satisfied with the result.

Here are some things to consider before hiring a roof replacement contractor in Oak Lawn, Illinois:
Is the contractor licensed and insured?
You should always verify that your roofing contractor is licensed and insured. A roofing contractor should have general liability insurance to protect you in case of property damage and workers' compensation insurance to protect their employees in case of injury. You can ask for proof of insurance or call the insurance company to verify coverage.
In addition, most states require roofing contractors to be licensed. You can call your state's licensing board to verify that the contractor is licensed and check for any complaints that have been filed against them.
Asking these questions upfront will help ensure that you are protected in case of an accident or injury during the roof replacement project.
How much experience do they have?
You'll want to make sure your roof replacement contractor in Oak Lawn, Illinois is experienced and knows what they are doing. Ask them how long they have been in business, how many roof replacements they have done, and if they have any certifications or special training.
If the contractor does not provide this information up front, find someone else. If they do provide this information upfront and it sounds good, you can proceed and look at reviews from other customers.
It is also helpful to check out any professional associations or licensing organizations with which the company is affiliated — those are usually an indication of quality workmanship and some degree of accountability to protect consumers.
Do they offer warranties?
When it comes to roofing, you'll want to work with a roof replacement contractor in Oak Lawn, Illinois who offers some type of warranty on their work. This shows that they are confident in their abilities and are willing to stand behind their workmanship.
Make sure to ask what kind of warranty is offered and how long it lasts. You should also find out if any conditions or exclusions could void the warranty.
Are they local to your area?
One of the first things you should consider when hiring a roof replacement contractor is whether they are local to your area. There are several benefits to working with a local contractor, including:
They will be acquainted with local building codes and regulations.
They will likely have a good reputation within the community.
They will be able to provide you with references from past customers.
They will be more accessible if you have any questions or concerns after the project is completed.
Do they provide written estimates?
Another thing you should consider when hiring a roofing contractor is whether they provide written roof estimates.
A written estimate provides you with a detailed overview of the work that will be completed, the materials used, and the associated costs. This can help you compare different roofing contractors in Oak Lawn, Illinois.
Looking for the Top-Rated Roof Replacement Contractor in Oak Lawn, Illinois?
Hiring a roof replacement contractor is a big decision. You'll want to make sure you find a reputable contractor who will do the job right — and that's where we can help. If you are looking for the top-rated roof replacement contractor in Oak lawn, Illinois, look no further than Midwest Pro Roofing. We have been offering repair and replacement services to homeowners and businesses throughout the Oak Lawn area for more than 25 years. Contact us today at (773) 528-8000 to discuss your project.