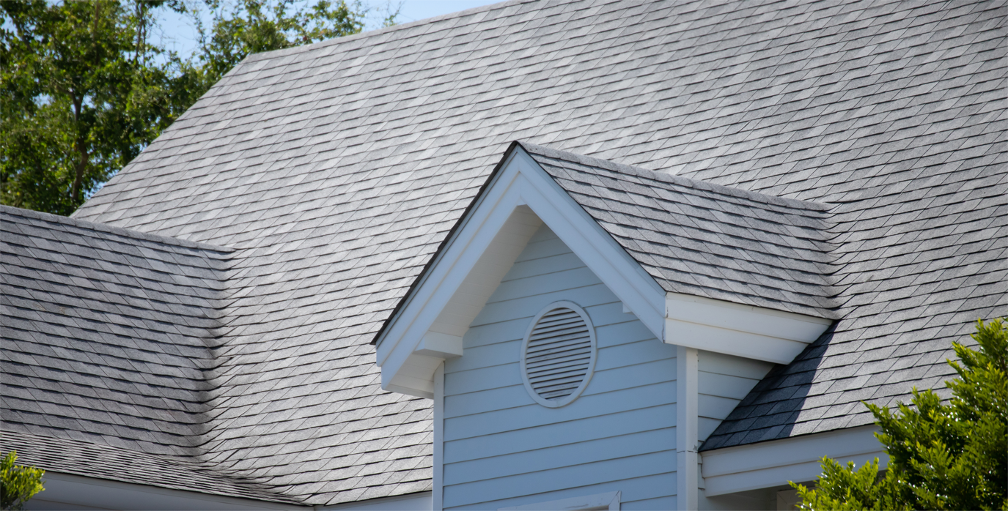 09 Aug

Ten Things Homeowners Should Know About Their Roofing System: Insights from a Roof Repair Company in Logan Square, Chicago

A properly functioning roof is your first line of defense against external elements. Roofing problems — whether they're big or small — can cause significant issues to your property in the long run.

It's important for homeowners in Logan Square to be aware of their roof's essential functions so they can keep it in good repair. To help give you a better understanding, this roof repair company in Logan Square, Chicago is going to discuss ten things all homeowners should know about their roofing system.
1. Your Roof Won't Last a Lifetime
How fantastic would it be if your roof lasted forever? Unfortunately, that won't be the case. Your roof will last a few years before it starts showing any signs of repair or replacement. No matter how good the installation is, the roofing components will fail with time and use. So, make sure you keep your expectations realistic.
2. Quality Products Pay Off
Although your roof won't last a lifetime, using quality products makes all the difference and helps extend its life. Besides, it lowers the chances of repairs and replacement. Discounted products and services can be risky. But superior ones add to the value of your property and the life of the roof.
3. Not All Leaks Are Obvious
If you think all roofing leaks are evident, think again. Most leaks start small, aren't always visible, and get bigger with time. Such leaks don't come to the fore unless a good chunk of the property may be damaged. The best solution is to schedule annual maintenance to identify potential problems and determine an appropriate action plan. Do not hesitate to talk to your local roof repair company in Logan Square, Chicago for better assistance on leaking roofs.
4. Vent Types Are Important
The type of vents you choose for your roofing system can make or break it in the long run. For instance, box vents aren't aesthetically pleasing and need multiple units to create proper ventilation. However, ridge vents have better venting capability and run along the roof's peak without being visible to your visitors. The idea is to improve the airflow with correct vents. So, choose your vents wisely.
5. Keep an Eye on Decking Problems
An adequately installed decking or sheathing can meet the climate fluctuations of Logan Square. So as years pass by, make sure you keep a check over its condition to prevent water damage along with leaks, gaps, holes, and bugs.
6. Keep Gutters Clean
Clogged gutters are unattractive. They also put the property's foundation at risk, as the water doesn't flow freely down the downspouts and starts pooling near the side of your home. If you clean the gutters regularly, you can prevent costly future repairs or replacements.
7. Maintain Flashing
Your roof's flashing helps mitigate leaks. Make sure it works as it is supposed to. A failing flashing can result in extensive and expensive damage if not taken care of in time. So, it is a crucial component for the integrity of your property.
8. Understand Environmental Challenges
Logan Square experiences warm summers, cold winters, strong winds, humidity, and frequent temperature fluctuations. Therefore, tree damage and leaks during storms, broken shingles, accumulating water on flat roofs, etc., may be some common roofing problems. As a result, your roof can take a beating. It's important to contact your local roof repair company in Logan Square, Chicago if you notice any of these issues.
9. Annual Inspection Is a Must
Most Logan Square homeowners do away with inspections unless there is a noticeable issue. Don't wait till you detect a leak or deteriorating roofing components. Schedule an annual examination to catch any problems early on.
10. Leave Repairs and Maintenance to the Professionals
You may think a DIY shingle or leak repair is a good idea, reconsider your decision. Not only will it be time consuming but expensive and dangerous. Incorrect techniques or equipment can compromise the structure of your roof. So, it's best to leave this highly specialized task to the professionals. You can always contact a reputable roof repair company in Logan Square, Chicago to take care of any roofing issue.
Looking for the Top-Rated Roof Repair Company in Logan Square, Chicago?
Do you need to have your roof repaired? If so, and if you're looking for the top-rated roof repair company in Logan Square, Chicago, look no further than Midwest Pro Roofing. We are a licensed residential roofing company in the Logan Square area that is known for our outstanding services and competitive prices. Contact us today at (773) 528-8000 to schedule an appointment.